Journal Entry:
Sat Feb 16, 2008, 9:58 AM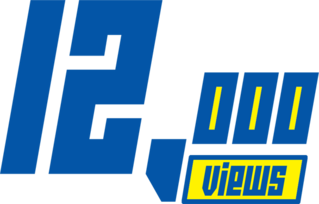 thuddleston.deviantart.com/
12,000 views!! Thank you all for showing a guy some love!! I hope every one's is enjoying the new "Prestige Series." I really wanted to go in a different direction with coloring styles this year, so expect to see all kinds of coloring experiments with other Series. Be one the look out for P.O.W. which I'll be starting production on in March! Mark Henderson and I are cooking up a cosmic adventure that's sure to grab you by the face and body slam you into the nearest parallel universe!!
planetsuperhero.weebly.com/
I"M GOING TO METROPOLIS
maps.google.com/maps?q=Metropo…
!!! That's right the stumping grounds of SUPERMAN!!! I'll be attending the 2nd Annual METROPOLIS COMIC CON
planetsuperhero.weebly.com/
!! I've been invited to be an guest artist so all of you fellow deviants in the area please come check me out!! This is "thee" show for all things Superman, and other great classic superheroes!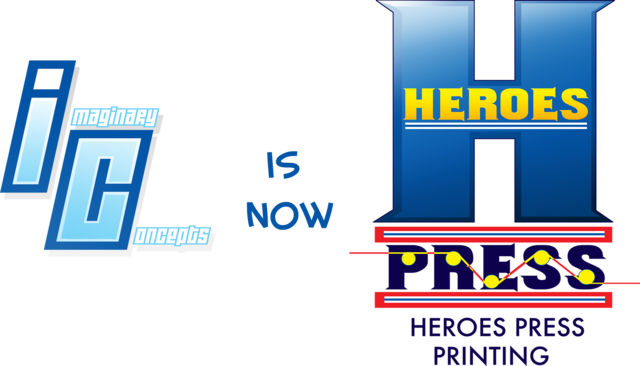 thuddleston.deviantart.com/
Announcement!!! I'm extremely excited to announce Imaginary Concepts is now Heroes Press. Imaginary Concepts offered low cost digital printing. Heroes Press not only offers the same low cost digital printing but now we offer high end offset printing. Like before there is no minimums on digital printing. Unfortunately due to the process of offset printing
computer.howstuffworks.com/off…
Heroes press has Print minimums of 1000 Comic Books and 500 Graphic Novels/Novels.***
***Comic Books 22 + pages /Graphic Novels 64 + pages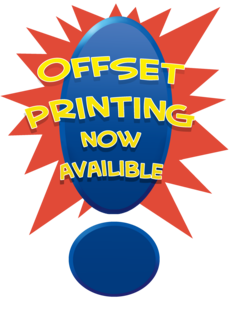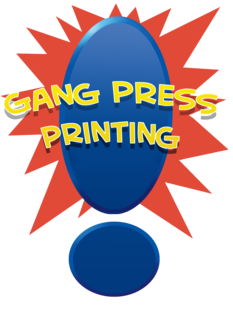 thuddleston.deviantart.com/
Being a fellow independent comic artist myself Heroespress want to extend the benefits of offset printing to as many customers as possible.High Print minimums usually hinder the indi-artist ability to afford high quality offset printing. So at H.P. we offer the "Gang Press" option. Gang Press allow you and others else to combine multiple titles reach the 1000 book minimum Example - Jim wants 300 copies of Giant Battle-Bots - Peter wants 200 copies of Ninja Highway - Lisa wants 500 copies of Zombie Ponies. So 300 + 200 + 500 = 1000 book minimum requirement met. This option is also available to publishers who want to print small amounts of multiple titles. There is a 200 minimum per title when using the "Gang Press" option. This feature also allows print customers get incredible price breaks for large print runs that are not available "with print on demand" digital printing.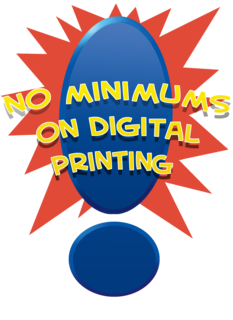 thuddleston.deviantart.com/
Heroes Press offers extra services like, mailers, direct shipping, graphic design, creative consulting, book binding, web design and much more! Check out just a few tesimonials from sastisfied fellow deviants -
"Terry was able to help me out tremendously with a local comic book signing i had. The turn around time on the prints i asked of him was quick and prompt.
The prices were very fair and the quality of the prints was excellent. i quickly recommended his services to all of our local comic book creators and will definitely used his printing company for future work.
i highly recommend him!"
Jon Kulczar
creator of Wicket and Imp

Terry Huddleston is true professional and I enjoyed working with him using his
new printing company to print my mini posters for Xmoor Studios. Not only did he
send me a some test samples but he also called me regularly for instant feedback.
If you need all size prints and even some occasional low run print work I totally
recommend Terry and his high quality services.
Eric Nocella Diaz
Art Director/Co-Publisher/Artist - Xmoor Studios
www.xmoorstudios.com

"Terry , Hey Thanks again for my 2nd order of Prints the quality,color and Paper are GREAT they will work out great for my next convention ! I already have another order ready for next week .
I wish I knew how you do it , These prints are crisp!"
Thanks again ,
Tim Convention Promoter

"My HeroTOON prints came out great and exceeded all of my expectations!!!"
Alan Schell
HeroTOONS

"Imaginary Concepts (Heroes Press) is the best printers of comics I've found (And I've tried a lot!)
You can't go wrong with Terry. Personalized service and he means it. I don't have to keep searching around for a printer anymore!"
---Allen Freeman (www.fanaticpress.com)

Heroespress.com is still under construction but feel free to go imaginaryconcepts.net for pricing on digital printing. If you have any offset printing inquiry please contact

www.heroespress.com

thuddleston.deviantart.com/
Turn-arounds $60
Action Shot $60
Bust $60
Portrait Shot $60
Page Rate $200
*Note: Includes inks
Group shot $90
Three character
minimum $20
for each
additional
character.
inks. Does NOT
include color.
I must be interested
the project.
Premium Poster $300
Note- Premium posters
encompasses a large
spectrum of a hero
or villain's career. Any
CoH customers please
have character history
available for reference.
COMING SOON- George Perez style Mega Poster 50-100 plus characters.
If your interested in a commission or want to inquire about a product not shown above, note me or send an email to tthuddleston@gmail.com. I require a minimum of half of the commission cost up front.
Mood: Cheerful
Listening to: Relo Kiley
Reading: . . . .
Watching: THE WIRE BOX SET
Playing: . . . .
Eating: Pizza
Drinking: AMP!!!!!!

Congrats!
I like the new company logo too man. I'm almost ready for another batch of stuff - just awaiting for approvals from the head honcho.
Reply

Congratulations on the 12k pageviews, bud! And good luck on launch of Heroes Press! I'll need your services within the next month or so...I wanna have some sketch books printed up for the Motor City Comic Con in May. Got a few other ideas I'm working on in the meantime which should require your help! Again, congrats!
Reply

this is great! I'll definitely keep you in mind when I finish my first comic, and I'll recommend you to all my friends who I know are interested in doing there own comics!
Reply